The latest album from Dylan Tauber, "I Am Alive", is a stunning display of his signature style of electronic music blended with vocal trance and world music. At 39 minutes long, it's a concise yet powerful showcase of Tauber's mastery of his craft. The album was released on Wednesday, and it's already making waves in the music industry.One of the most notable things about I Am Alive is its profound songwriting direction. Tauber has always been an artist who explores the intersection of technology and spirituality, and this album takes that theme to a new level. The songs on the album are not just about the individual's relationship with oneself but also about their connection to the world around them. Read More
IndieMusicFlix.com 3/10/23




Dylan Tauber has been a master of his craft for the better part of two-and-a-half decades. Renowned as an award winning electronic musician, cyber artist, photographer, and author, Dylan graduated from Columbia University in 1996, and has been based, in NYC, Jerusalem, Miami, a remote island in the southwestern Pacific, and currently a kibbutz in northern Israel where he is Artist-in-Residence. Through the years, Dylan has both refined and expanded his modes of production. His latest and 15th album, "The Lagoon", is a true masterpiece. Throughout twelve dynamic, yet hyper-reflexive and cleanly mastered tracks, Dylan Tauber takes listeners on a journey into sound dimensions that are awash with throbbing percussion, pulsating basslines, sweeping synths and infectious melodies, dripping with infectiously mellifluous female vocals. Read More
Buddy Nelson, Jamsphere.com 9/4/22




It feels odd to say that "He Loves Carmen" might be Dylan Tauber's best work to-date, mostly because one could say that about each of his 14 albums and it would always be true. Tauber's a master of sound science and creates a new world of sound for each album he releases. For the EDM, set, however, this one will hit different. Expertly produced and full of beautiful composition to keep the tech nerds happy but effortlessly emotive and covering a wide range of eras at the same time, He Loves Carmen also happens to fit in perfectly with what's hot right now in electronica. It's sort of a Hudson Mohawke effect, driven once again by Derkach's vocals: the emotion, the tech, the skill and the cool all just come together here, and it's even more poignant that it's inspired by love. read more
Layla Marino, YourEDM.com 6/29/22




Dylan Tauber is a very prolific musician. I just reviewed his album "Sounds from Space 2," what seems like merely weeks ago, although it was actually last year...and I loved it. This new album is a bit more romantic, as you can tell from the title, but it's just as enigmatic and emotional.
The idea that electronica can be soulful, human, or moving might seem antithetical to some, but Dylan Tauber's music is profoundly organic. Each sound made comes from somewhere deep within his mind, he creates waves of rhythm and delicate spiraling emotive soundscapes. It's easy to become transported by him, even as you listen to what is clearly manufactured. But isn't everything we hear just our minds' interpretation of what is real...I loved this album. read more
NohoArtsDistrict.com 5/14/22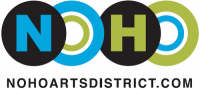 Dylan Tauber is proud to present his 14th studio album and its one of his best works yet. Taking things in a different direction, Dylan Tauber explores a more ambient approach to his last studio releases that have focused heavily on trance. 'He Loves Carmen' is a 14-track LP that captures Dylan's versatility as a dance music producer. It's a dedication to his true nature as a crafter of electronica. In his track, 'Light Warrior', Dylan Tauber collaborates with Ukranian vocalist, Anastasia Derkach, amidst the horrors of the Russian Invasion of Ukraine. Despite the ongoing horrors, Derkach sings her heart out to the lovely 'Light Warrior'.
The album is being well received worldwide and is already garnering quite a bit of attention on global radio waves.
Dylan Tauber has been in the game for over 25 years and the latest album showcases his tenure. Throughout the album, you'll discover a newly invented sound from Dylan Tauber and how masterfully he's crafted his new sound for all to enjoy.
The globe-trotting producer has shown no signs of slowly down, and we'll be sure to hear more from his camp in the near future. Read More
GlobalDanceElectronic.com 5/11/22


---
Dylan Tauber has produced sixteen ​transcendental electronic music albums via his independent label, Son of Waves Studios, beginning with the Double Mirrors Soundtrack in 1996 inspired by dolphins, whales, and his experiences in Israel. Dylan's music combines ambient soundscapes, trance electronica, and world music influences. His music combines technical skill with intense emotional content to provide a singular sonic experience that is mesmerizing and enchanting. Dylan's music frequently combines beautiful vocal harmonies, intricate rhythms, and expansive soundscapes to produce unique electronica that is both calming and inspiring.

In 1999, Tauber released his second multi-media project with Son of Waves Studios, The Doorway, which includes a book and soundtrack. The Doorway is a dark, apocalyptic journey addressing the destructive role of doctors and drugs in society.

In 2003, Dylan recorded The Healing with similar themes, but to a more upbeat narrative.

In 2005, Dylan moved to a kibbutz in Northern Israel and recorded the album Aliyah about his journey to Israel.

In 2006, Dylan recorded Ones and Zeros, an electronica soundtrack to accompany his Ones and Zeros Theory, first published on SWStudios.net in 2000.
Also in 2006, Dylan released a compilation CD called "Ben Galim" which means "Son of Waves" in Hebrew. This CD was released in Israel only, including Dylan's best songs from 1996-2006 (first 10 years).

Dylan's seventh album is Breathe, recorded with two singers, Dege and Sarah in 2007. Breathe is a relaxing ambient soundscape with beautiful and soul lifting vocals.
In 2015, Dylan completed an eighth album titled Near Death Experience, together with the soaring vocals of Jennifer and Karmen Novko.

Also in 2015, Dylan produced a 9th album titled "Dolphin Trance". In 2016, Dylan completed a new 10th album, "Dolphin Trance 2", with the vocals of Enlia, and an 11nth album, which is a compilation of all his best songs from 2006- 2016 (the second ten year period of Dylan Tauber's career). This new project is entirely electronic music with vocals.

In October, 2017, Tauber released a new 12th album, "Sounds from Space", featuring ambient soundscapes, and the vocals of Enlia and Francessca Belisario. A single from this album, "He Loves Carmen Remix (Radio Edit)", was released in July, 2017. The original version of this track "Carmen Song," has reached 30,000 plays on Soundcloud, as of January 2019.

Dylan's music has been featured on over 125 radio stations since 2013, reviewed in approximately 100 music publications, and his music video "He Loves Carmen Remix (Radio Edit)" was shown on Channel 98 TV in Israel in December, 2017. This video reached 323,000 views on Facebook as of February 2020. 11 more Son of Waves Studios music videos were shown on channel 98 TV in Israel, in 2018. Dylan Tauber has been featured on Jango.com since December 2012, with 5,338 fans as of February 2020.

In July, 2021, Dylan released his 13th electronic music album, "Sounds from Space 2". This album has received positive reviews in 15 music publications, and aired on 23 radio stations as of January, 2022.

On 4/4/22, Dylan Tauber completed his 14th music album "He Loves Carmen" with 14 new tracks. Several tracks from this album have already been played on Saipan Radio 100.3 KWAW, KRDP 90.7 FM Radio in Pheonix, Arizona, WDNF-Philly in Philadelphia, Pennsylvania, Radio Kol Dimona, Israel, Kan Radio Rishonim 106.2 FM, Israel, and many good reviews have already been published.

Every Saturday, the music of Dylan Tauber is featured on Saipan Radio 100.3 KWAW

Dylan completed his 15th album "The Lagoon" in August, 2022, a trance electronica album featuring the vocals of ​Anastasia Derkach and Mona Roselianne, with many positive reviews.

In February 2023, Dylan released his 16th transcendental electronica album "I Am Alive".



Although his music is available for sale on Amazon, CD Baby, and iTunes, Dylan chose to provide free MP3 downloads of most of his tracks from 13 of his albums on www.SWStudios.net/music.

Download the music of Dylan Tauber for free: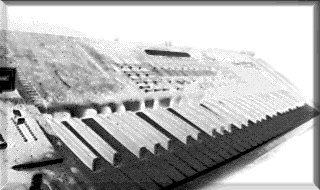 28 music videos of Dylan Tauber's music are available on Youtube and SWStudios.net/music/video or in the widget below: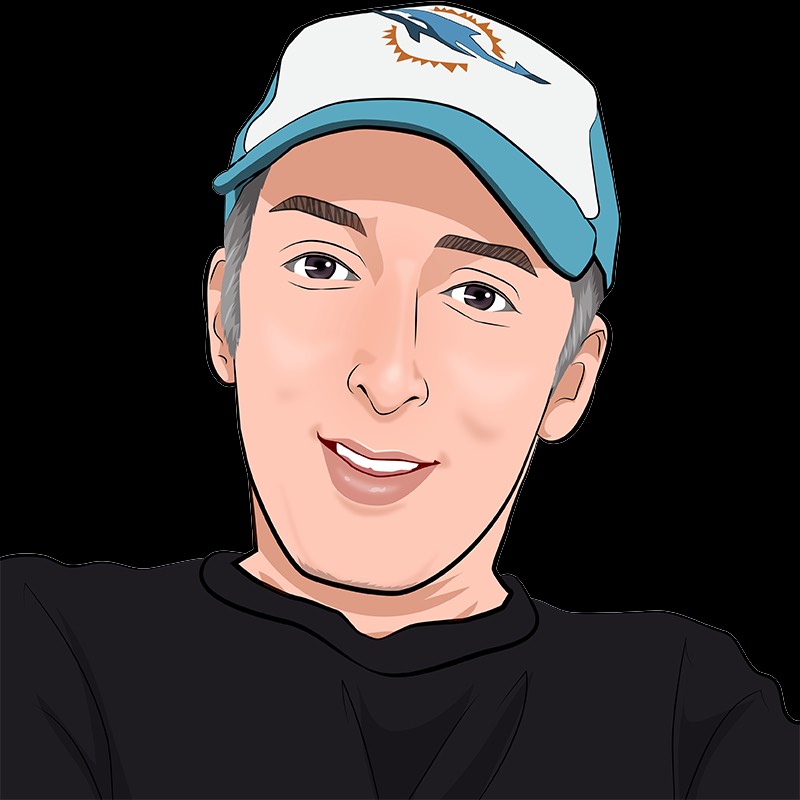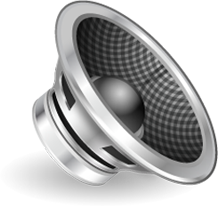 There have been 1434307 visits to this site.







It is now